One of the many great ideas put forward by the Student Council and adapted into school life is the establishment of our school newspaper, The Buzzy Bee.
Ryan Gallagher came up with the name The Buzzy Bee and Emily Garvey designed the brilliant logo below. The Buzzy Bee is written, edited, designed and published by the pupils for the pupils and the whole-school community.
The first edition of The Buzzy Bee was launched in March 2018 and is available to read below.
Issue Six was published in April 2022 and is available on this page for you to read and enjoy.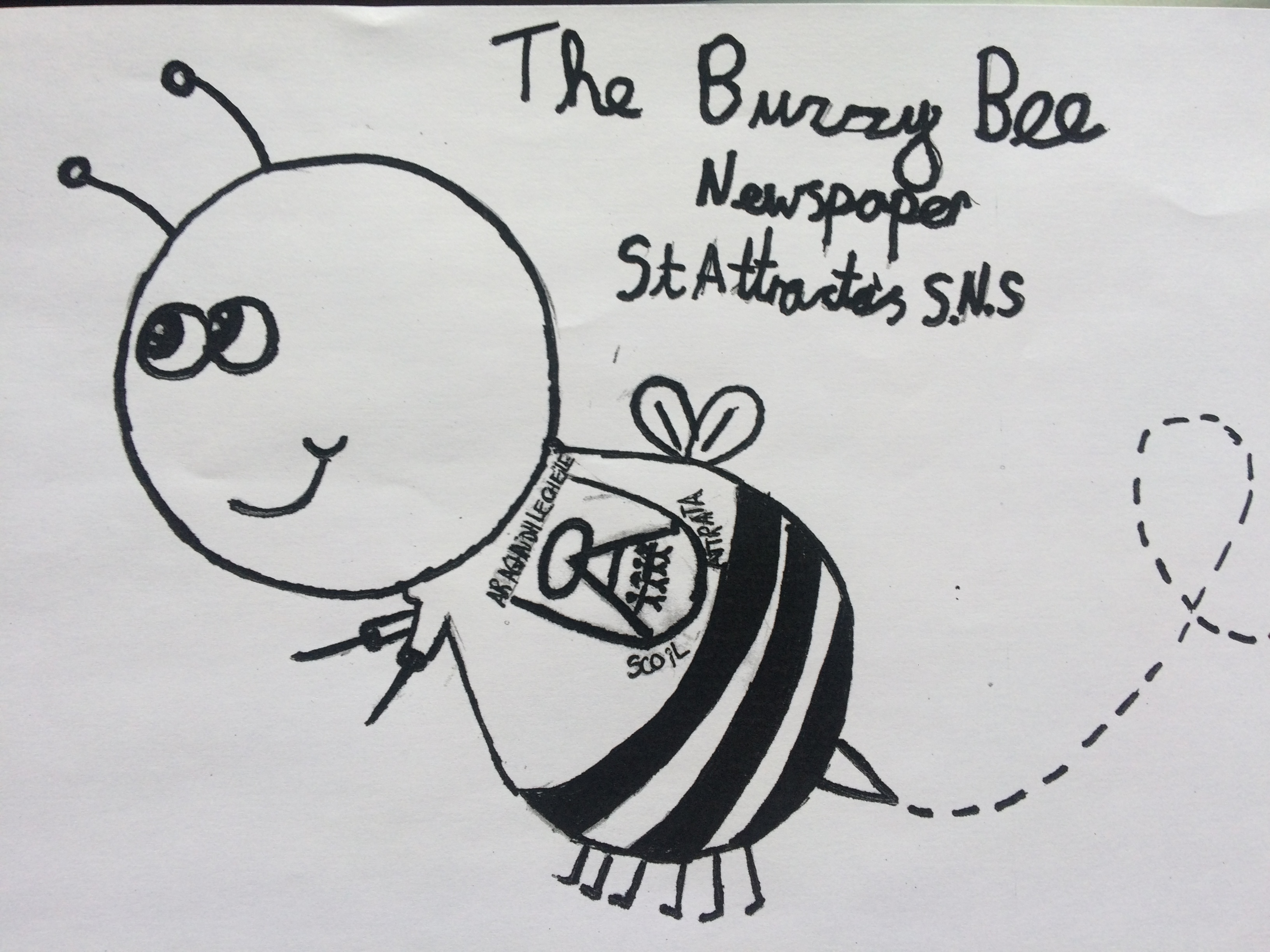 The Buzzy Bee Logo