Green Schools in our School
St. Attracta's Senior Primary School has been actively involved in Green School's with An Taisce and later Dun Laoghaire Rathdown County Council since the Green School's Project began in 2001. Over the years we have achieved Green Flags in the following areas:
Litter and Waste
Energy
Water
Travel
Biodiversity
Global Citizenship- Litter and Waste
We are currently working towards our 7th Green Flag on the theme of Global Citizenship- Energy. The work for this flag began in September 2020.
What is Green Schools?
Green Schools is a Europe-wide project designed to encourage and acknowledge whole school action for the environment – at all scales from local to global. Green Schools is both a programme and an award scheme. The aim of the programme is to move from environmental awareness in the curriculum to environmental action in the school and wider community.
Green School's Committee
The Green School's Committee is the driving force of the project. It strives to ensure that all the elements of the programme are adopted throughout the school. One representative from each class makes up the Green School's Committee. Each class also has a substitute member. The students on the committee were democratically elected by their peers and any child who expressed an interest in the area were invited to put their names forward. They all feel a sense of involvement in the decision-making process and have a shared responsibility in what is brought forward for discussion at our monthly meetings.
Action Plan
The Action Plan is at the core of the entire project. It is linked to the school curriculum work. It has realistic and achievable goals.
Our Global Citizenship- Energy Action Plan will be available to view shortly.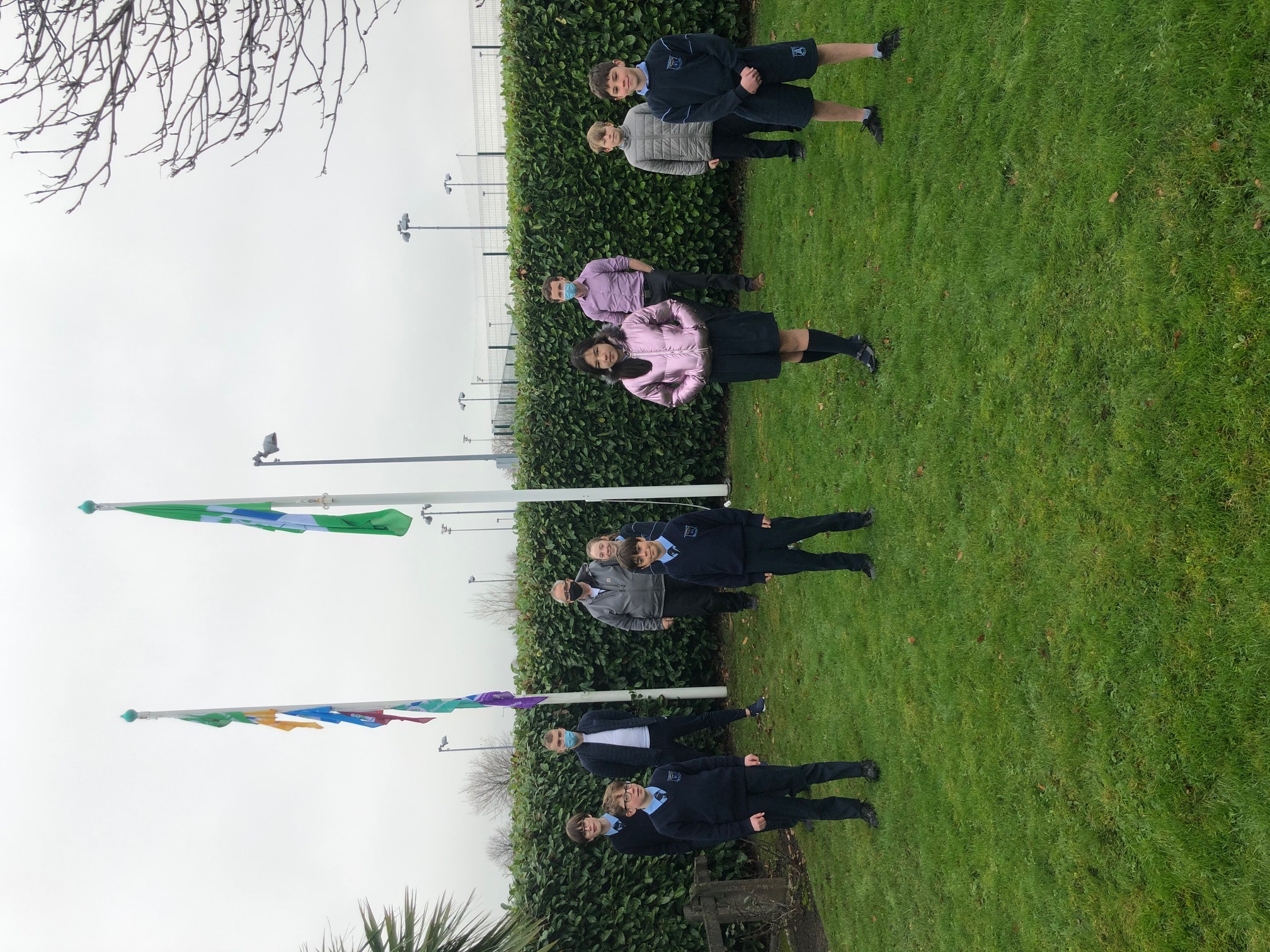 Our 5th and 6th Class Green Schools Representatives at our Flag Raising in December 2020
Please click here to see a recent cheque presentation from Peter McVerry Trust